PAINTING AND
FINISHING
Here at Advanced Custom Manufacturing our certified team offers quality Class A or B finishes for a variety of applications. Industries we service include Aerospace, Military, Medical, Industrial and Electronics parts. We stock and spray a variety of Mil primers, paints and textures. We offer professional high quality paint and finishing for your products under our permitted and environmentally friendly paint booths. Our experienced paint technicians can create a texture, finish or cover to your specifications. Our familiarity in Aerospace and Military specs., make us your number one solution driven painter.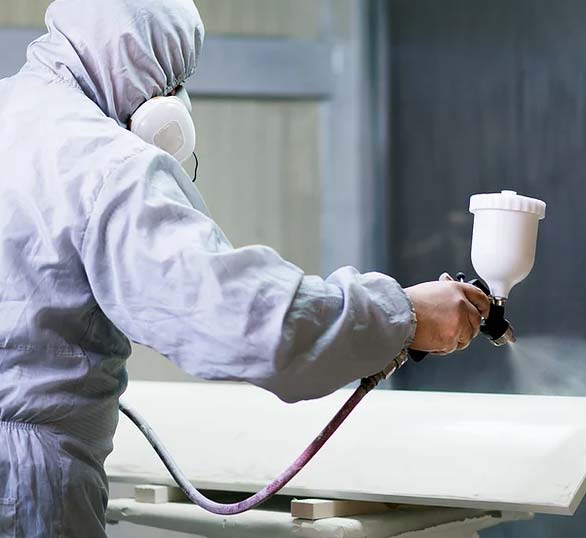 Our Services
Here is a list of the painting services that we offer.
Chem Film
EtchingLiquid
Paint Finishing
Pad Printing
Part Identification
Silk Screening
For additional questions about our services or special requests please contact us.
Painting and Finishing