COMPOSITE
SANDWICH PANELS
Advanced Custom Manufacturing has experience with various aluminum and composite materials allowing us the ability to manufacture a custom panel. The part meets a customer's design conditions which require specific weights, mechanical performance, and cost.
ACMFG stocks a wide range of material and production capabilities ready to meet your demand.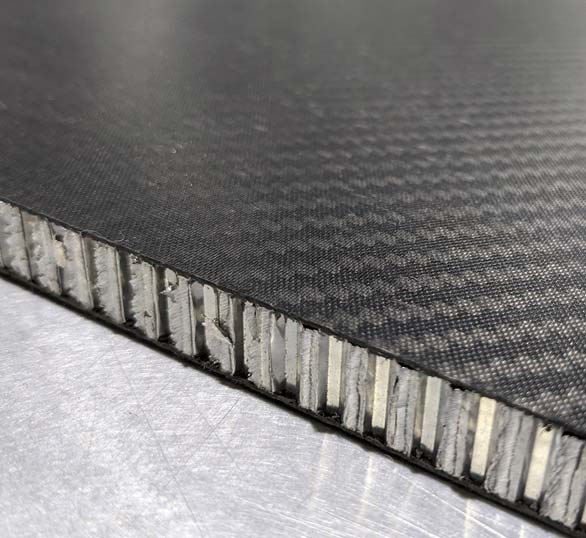 Materials Stocked
Kevlar(tm)
Aluminum
Carbon Fiber
Epoxy
Phenolic
Polyethylene (PE)
Fiberglass
Styrene
VIEW AEROSPACE SANDWICH PANELSVIEW COMMERCIAL HONEYCOMB PANELS
We specialize in all composite panels. We do not stop once the panel is made, fabrication, assembly, advanced material structures and material finishes make us your one stop composite shop!
Composite Sandwich Panels